---
LMC-5 Moving Coil Cartridge
The LMC-5 was designed by a two-man team—engineers Mr. Hagiwara and Mr. Nagatsuma—with a very specific goal. "The "great difficulty that many phono cartridges have is correctly reproducing the full scale, dynamics, and harmonic overtones of a concert grand piano," Mr. Hagiwara said, quoted in a PR document.  That challenge drove the Luxman LMC-5 development team toward realizing its goal, the document concludes.
The LMC-5's body underwent several iterations of shape and material before the final design was settled on. Luxman chose an open-body design for the LMC-5 because "the coil and cantilever assembly of [closed-body designs] can behave like a microphone, picking up reflected sound from the vinyl record surface. With less enclosure, there is less potential for sound coloration," An aluminum alloy pipe was chosen as the cantilever material, because more exotic materials—ruby, sapphire, boron, beryllium—yield an "accentuated, hi-fi sound.
Luxman favored the sincere, neutral sound quality of aluminum." 
The MC type power generation engine features a cross-mounted iron core with a compact magnetic system to improve efficiency. For the vibration detection system, we selected a combination of an aluminum cantilever and a SHIBATA stylus, which boasts excellent tracing ability. In addition, the unique housing structure was achieved by repeated prototyping and fine tuning. We have developed this cartridge with confidence for all those who love vinyl and value its musicality.
 Reviews
"I was impressed with the rich tone and pure, detailed, hugely illustrative sound of the LMC-5, right out of the box. Break-in made it better. Lovely clarity and openness in the upper midrange and treble resulted in textural shading, touch, and illumination of inner detail. Snare drums, cymbals, guitars, wind instruments, and female voices were bathed in a generous glow, paced by a sense of resolution and ease. The cart, though, had abundant transient snap when it was needed. Nothing about the LMC-5 was etched, strained, or ear-biting; I heard only richly toned, organic, well-textured sound. The LMC-5 sounded whole, weaving together ambient cues with instrumental textures and tones into a well-sorted, well-scaled soundstage."
"US$2695 is a sweet spot in moving coil cartridge prices. You've left the sub-$1000 garage and are headed toward Valhalla-like terrain where reality and color begin to surpass imagination"
"On Stereophile's Recommended Components list, there's a hole at this level. The EMT TSD 15 slides in at $1950. The Ortofon SPU Wood A ($2519) and Ortofon Cadenza Black ($2879) are priced slightly higher; the DS Audio DS-E1 optical cartridge costs $2750 with its essential equalizer. The Luxman LMC-5 moving coil phono cartridge strides into this company like Wyatt Earp hitting Tombstone, ready to rumble. It made my records sing. The LMC-5 is a superb product from a historic audio company that continues to push the sonic envelope into the future"
read the review in Stereophile 
Specifications
Description:

 

Moving coil stereo phono cartridge.

A6063 aluminum body with threaded screw holes.

Internal impedance: 4.7 ohms (1kHz).

Tracking force: 2.1–2.3gm (2.2gm recommended).

Output voltage: 0.4mV (1kHz, 3.54cm/s).

Frequency range: 10Hz–35kHz.

Channel separation (at 1kHz): 28dB.

Recommended load impedance: 40 ohms or more; with SUT, 2.5–10 ohms.

Dynamic compliance: 8 × 10

–6

cm/dyne (100Hz).

Stylus: Solid diamond/Shibata stylus.

Stylus rake angle: "0°" (square, 90° angle).

Cantilever: 0.5mm aluminum.

Vertical tracking angle: 25°.

Magnet: samarium-cobalt magnet BH20. Coil: 30µm UEW.

Dimensions:

 

17.0mm W × 18.3mm H × 21.3mm D (excluding terminals).
Audiofi is your Luxman LMC5 dealer, We ship free in Canada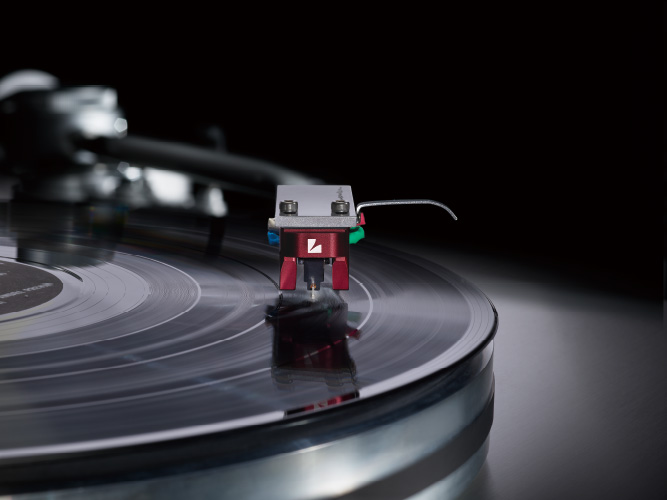 Stylus and power generation engine
LUXMAN has consistently designed components for vinyl playback such as our PD series analog players and our E/EQ phono equalizer amplifier series. After a development period of 2 years, the LMC-5 is LUXMAN's first original cartridge in 40 years. For the stylus, in order to read the musical information pressed on the record accurately and reliably, we selected a combination of an aluminum cantilever with high tracing ability and a SHIBATA stylus to pick up a large amount of information with less audible noise. In order to secure the fulcrum of the vibration system, a low distortion structure has been realized by using the one-point "piano wire" support method. The MC type power generation engine uses a cross mounted iron core with the coils for the left and right channels wound symmetrically. Adopting a magnetic structure with a small field area reduces the intrusion of external noise. We have achieved significant size and weight reductions.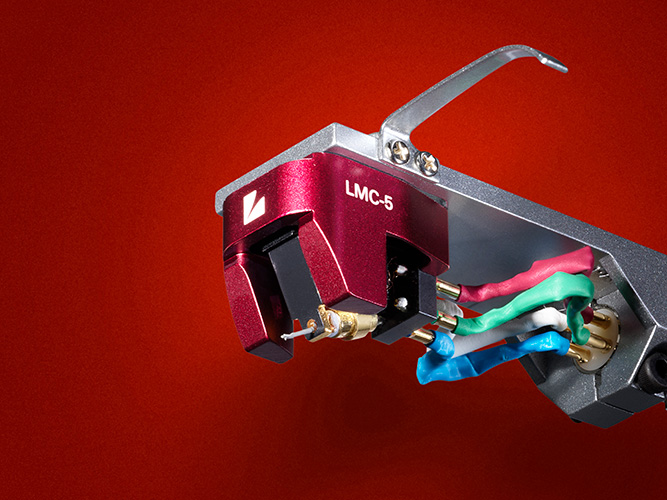 Body structure and design
From our experiences with closed body designs, the coil and cantilever can act like a microphone, picking up the reflected sound, therefore reducing the enclosure results in less sound coloration. In order to prioritize weight reduction and resonance countermeasures, the housing is crafted down to a minimal design which still firmly supports the power generation engine. The minimized outer chassis has an inverted egg-shaped curve that suppresses unnecessary reflected sound and vibrations. The machined aluminum body is anodized to a deep red, which is LUXMAN's corporate color, and with the L mark logo laser-etched on the front, it subtly asserts LUXMAN's identity. Each one is carefully assembled by our team of craftspeople, the best in Japanese cartridge manufacture, and delivered to music lovers, worldwide.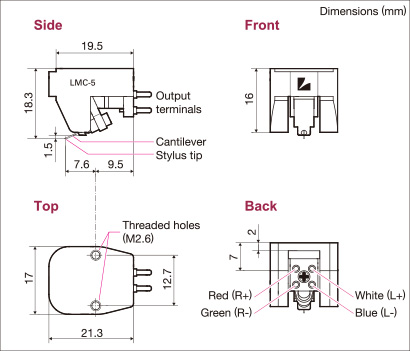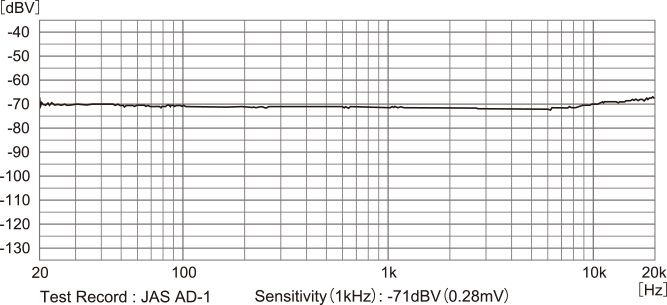 Replacement of stylus tip
This unit has a fixed stylus tip. If you wish to replace it due to wear on the stylus tip over time, please consult with the store where you purchased it or contact your local LUXMAN distributor.